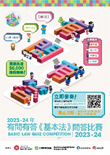 Basic Law Quiz Competition 2023-24 opens for application
The Home and Youth Affairs Bureau, the Committee on the Promotion of Civic Education and the Working Group on Local Community under the Constitution and Basic Law Promotion Steering Committee are launching a new round of
Basic Law Quiz Competition
(the "Competition"). Entry round of the Competition opens from
today (30 October)
for application. Join the Competition now!
| | |
| --- | --- |
| Date of Entry Round | 30 October to 29 December 2023 |
| Online Application URL and QR Code | www.cpce.gov.hk/basiclaw2023-24 |
| Details | The Competition covers the relationship between the Constitution and the Basic Law, the Basic Law and its history as well as the Law of the People's Republic of China on Safeguarding National Security in the Hong Kong Special Administrative Region. There are Family, Senior Primary School, Secondary School and Open categories. Participants who have answered all 20 questions in the entry round and successfully submitted their applications will have the opportunity to receive a souvenir by mail while stock lasts. Participants with the best performance in each category in the entry round will be selected by ballot to attend the Quiz Final and Prize Presentation Ceremony. Attendees may have a chance to compete in question sessions for prizes worth up to HK$6,000. |
For more details, please visit the Competition website
www.cpce.gov.hk/basiclaw2023-24
or call 2880 2885.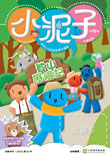 親子雜誌《小泥子》意見調查2023
由公民教育委員會出版的親子雜誌《小泥子》已經出版了四十五期,為提升《小泥子》的出版質素,現進行問卷調查,誠邀你填寫以下問卷,讓我們了解你對《小泥子》的意見。請於2023年9月4日或之前填寫網上版問卷(網址:
https://forms.gle/LFV73xxyZ5nDsyNf7
)。

(Chinese Version Only)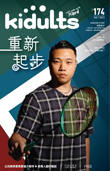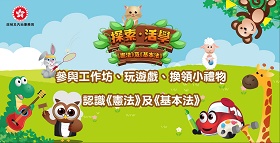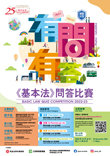 Basic Law Quiz Competition 2022-23 opens for application
(Closed for application)
The Home and Youth Affairs Bureau, the Committee on the Promotion of Civic Education (CPCE) and the Working Group on Local Community under the Constitution and Basic Law Promotion Steering Committee are launching a new round of
Basic Law Quiz Competition
. The Entry Round of the Competition opens from
today (31 October)
for application. Join the competition now!
Deadline: 30 December 2022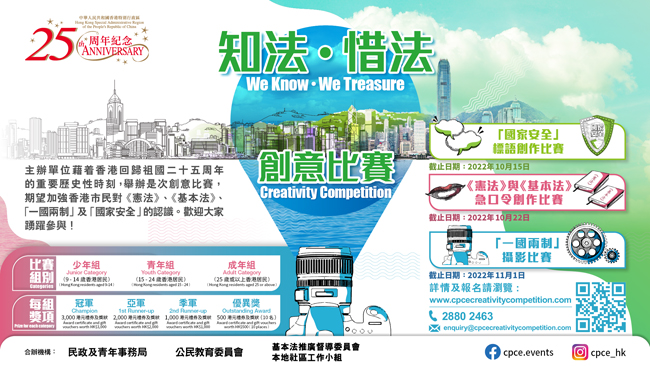 【國家安全公衆教育巡迴展覽】
由民政事務局及公民教育委員會合辦之「國家安全公衆教育巡迴展覽」於2021年8月至9月期間在以下時段及地方舉行。
展覽讓市民瞭解總體國家安全觀對國家安全的理論和實踐,以及香港國安法對維護國家安全和貫徹一國兩制的重要性。
巡迴展覽詳情:
| 日期 | 時間 | 地點 |
| --- | --- | --- |
| 8月17至19日 | 上午9時至晚上8時 | 屯門大會堂展覽廳 |
| 8月30日至9月7日 | 上午9時至晚上8時 | 尖沙咀九龍公園游泳池觀眾席大堂 |
| 9月13日 | 下午2時至晚上8時 | 香港大會堂展覽廳 |
| 9月14至15日 | 上午9時至晚上8時 | 香港大會堂展覽廳 |
(Chinese Version Only)